I don't know if I am permitted to tell the embarrassing version of Isaac & Tal's engagement, but I can tell you our version. This couple has so much vibrance and love for life and we just can't get enough of them. Last week, we took them out for their engagement session to capture them as they are right now, and to tell their story.
Tal & Isaac spent a lot of time with mutual friends going out for ice cream, so naturally, their first date was in an ice cream shop. We wanted to tell their story through the images we were creating for them, and we found the perfect little bakery that gave us exactly the feeling that we wanted to express. Since their date was in a hole-in-the-wall, we had to look for something a little different that would still portray their message.  Thanks to Tal & Isaac for being awesome, and to Helene of By The Way Bakery for being the most  gracious "hostess".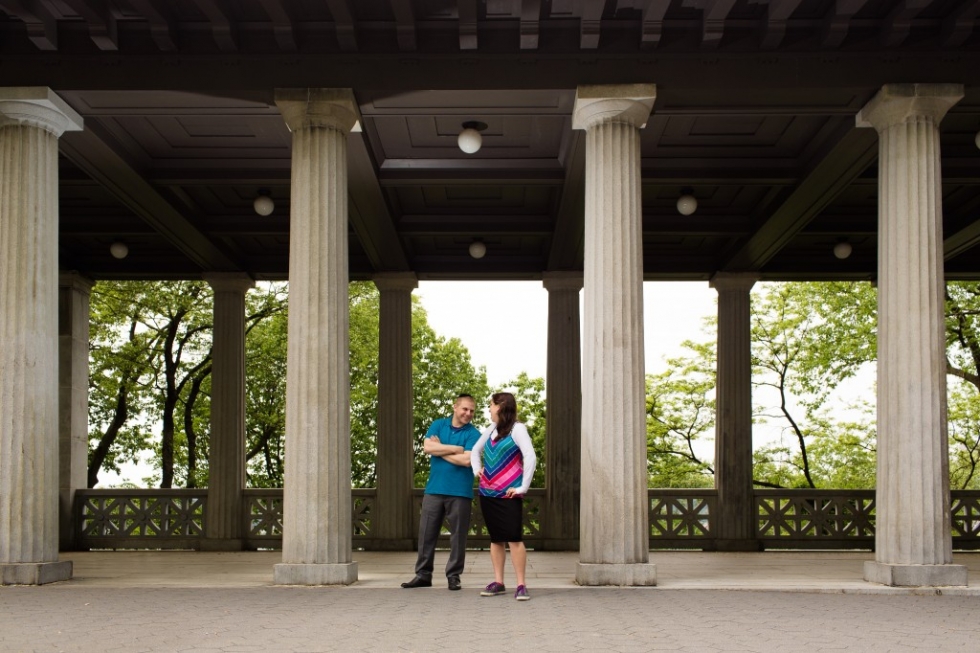 Also…To round out our day, we headed up Riverside Drive to this gorgeous spot and switched up the attire.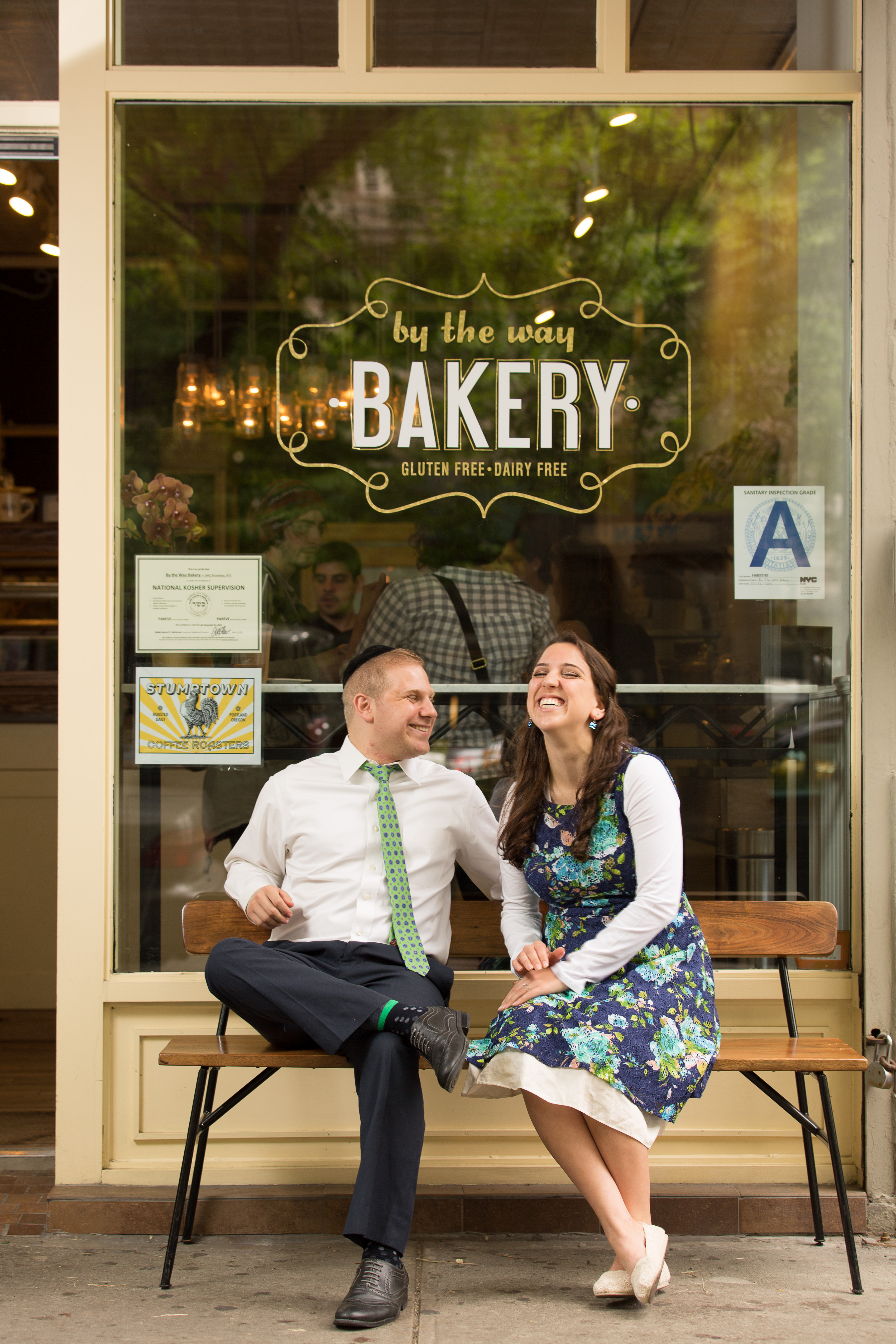 Laibel Schwartz Photography, Inc. |www.laibelschwartz.com
By The Way Bakery | www.btwbakery.com