We are so excited to announce that we landed a beautiful 1.5 page spread in Mishpacha's Family First Pesach edition. Titled Table Toppers Tips & Touches, we photographed a home styled for a Pesach inspiration. With glass vases, assorted flowers, clusters of candles, and sweet attention to the taste of your family and guests, Family First offers a simple way to make your Yom Tov elegant. Check it out in Family First, on shelves now.
Table Design: Creative Team of Centers for Care | www.centershealthcare.com
Desserts: Pomegranate | www.thepompeople.com
Photography: Laibel Schwartz Photography | www.laibelschwartz.com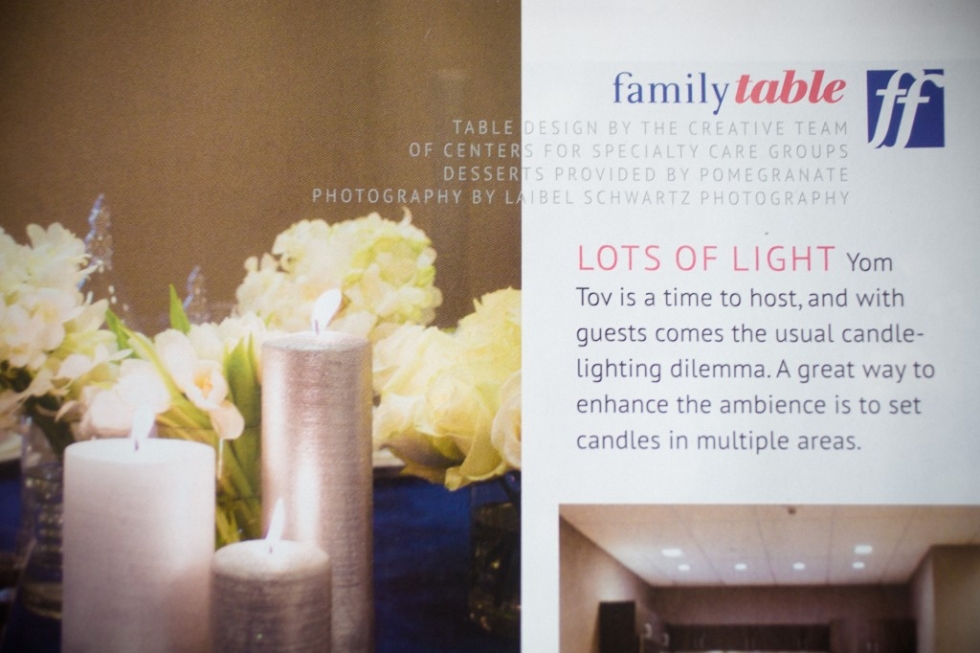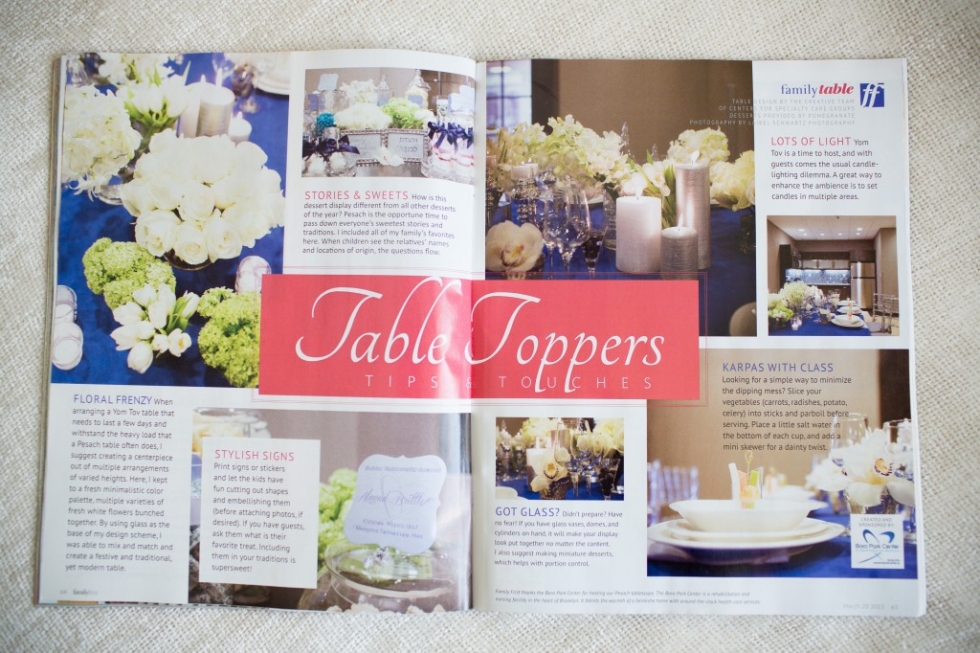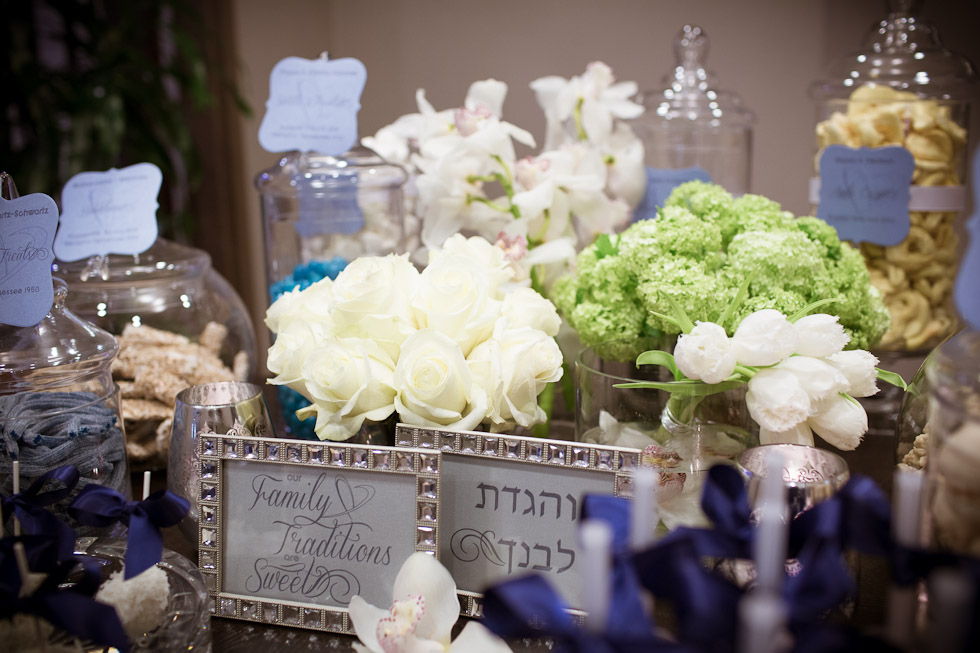 Laibel Schwartz Photography | www.laibelschwartz.com
Laibel Schwartz Photography is anything but your average Monsey and New York wedding photographer. Each wedding is treated with care and creativity not found with other New York wedding photography studios. Your wedding day is carefully crafted to offer one of a kind unique photography in the Monsey area.
This is Monsey wedding photography at its best. Laibel Schwartz Photography offers wedding coverage in Monsey, Lakewood, NYC and destinations worldwide, this wedding photography studio is one of the top studios in the country and is located right here in the New York metro area.
Classic. Sophisticated. Fun. These are the words typically used to describe this Monsey wedding photographer. With clients based all over the world, Monsey is home to this New York wedding photographer.
We take pride in offering our clients the type of Monsey wedding photography they are looking for. Its one thing to take pictures, its another to create art for our clients.
Our New York clients are typically looking for artwork for their home rather than snapshots, and that is what draws them into our Monsey wedding photography studio.